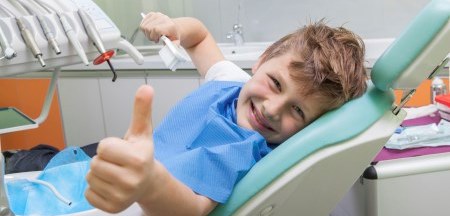 Cochrane Oral Health is currently undertaking a priority setting exercise. We're looking for important questions to answer in taking care of the mouth, teeth and gums.
We are looking at systematic reviews that we've already published over the past 20 years to see which should be updated, and we are also looking at new questions that may need to be answered. We are undertaking priority setting so that we focus on research that is important to people, and new research that hasn't yet been done. We think that the process will be completed in 2020.
You can read our Priority Setting Plan in full here. It gives more details of what we are doing, and when we intend to complete the different stages.
In summary, there are six stages in our new priority setting process:
1. Examining data on how our existing reviews are being used: how often have they been cited, downloaded and discussed on social media? Find our final report here.
2. Looking at areas where new trials have been registered - what are the up-and-coming research areas in oral health, which might have scope for a new systematic review? Read our report here.
3. Looking at the guidelines that have been developed to inform dentists and healthcare workers how to prevent oral diseases, and the best treatments for keeping the mouth, teeth and gums healthy. In which areas do guideline developers need more research evidence, and would a new systematic review help them to deliver better guidance? Find our report here.
4. Gathering the opinions of patients, carers and the general public. What questions do people have about their oral health? We ran an open online consultation from January 1st 2019 to March 31st 2019. Find out what we discovered here.
5. We will present the data gathered in stages 1-4 to our stakeholders, who will help us to decide which topics are the most important, and where there are systematic reviews to update or undertake.
6. We will develop an implementation plan, so that we can make sure that the priority questions are developed, and answered where possible by a new or existing Cochrane Oral Health systematic review.
We will update this webpage regularly, so that you can see what's happening with our priority setting process. We are also sending out periodic bulletins on how the priority setting process is going, and which topics are chosen as the priorities. You can catch up with our priority setting bulletins, here. If you'd like to know more, sign up to our priority setting mailing list. In future years, we will use this list to alert you when a new priority review is published, or a priority review is updated. 
Priority setting is an important part of Cochrane's overall strategic plan, and you can read more about priority setting on Cochrane's knowledge translation pages.
Cochrane Oral Health undertook a priority setting exercise in 2014, and you can see the results of that process on our website, here. However, Cochrane believe that priority setting should be undertaken regularly, so this why we have now launched our second priority setting process.