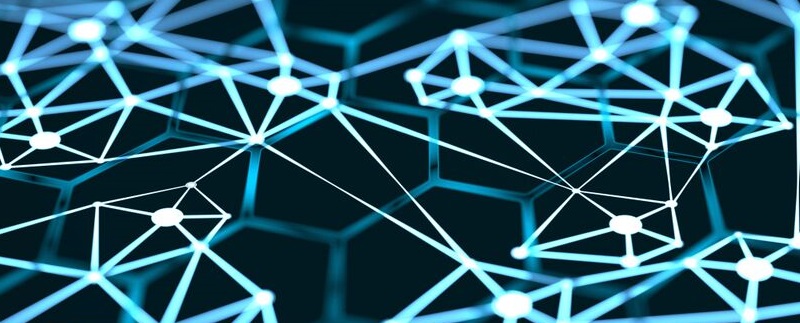 The Cochrane Oral Health Trials Register is not currently being maintained. It is up-to-date as of 30 June 2022. 89% of the Register is available via the Cochrane CENTRAL database, which can be searched as part of the Cochrane Library.
To search the available content via CENTRAL, go to the "Advanced Search" page of the Cochrane Library and select the "Search Manager" tab. Enter the code SR-ORAL to access the content.
The SR-ORAL code can be combined with keywords to search the register for a particular topic or intervention, as in the example below: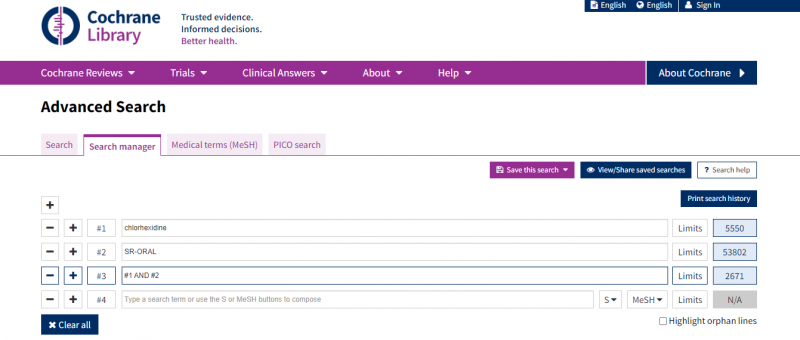 Cochrane Oral Health's Trials Register contains reports of controlled clinical trials (CCTs), randomised controlled trials (RCTs) and systematic reviews (SRs) related to the scope of the Group and which may be of interest to review authors undertaking Cochrane systematic reviews. Up until July 2022, it was managed and maintained by Cochrane Oral Health's Information Specialist, at the Editorial Base. The Register forms part of the Cochrane Register of Studies. 
In addition to references to full papers it also includes materials such as published correspondence, conference proceedings, research abstracts, etc.
Monthly searches of the Cochrane Central Register of Controlled Trials (CENTRAL) were undertaken to populate the Register with CCTs and RCTs. MEDLINE and Embase were searched to identify relevant systematic reviews. Searches were last undertaken and incorporated on 30 June 2022.
The full scope searches are available to download in PDF format.
Search results were initially screened using the Classifier, a machine-learning tool within the Cochrane Register of Studies, which uses classifications from Cochrane Crowd to identify controlled trials and the existing register records to identify records that are in the Group's scope. Any records which were more than 8% likely to be within scope were screened by Cochrane Oral Health's information specialist, along with any records that were more than 10% likely to be a systematic review. The records were then coded as RCTs, CCTs or SRs, and any that were eligible for publication in Cochrane's Central Register of Controlled Trials (CENTRAL) were submitted to Cochrane's publisher, Wiley.
Additional trials found by authors of Cochrane Oral Health reviews during the review process were added to the Register as reviews were published or updated up to August 2022.
Handsearching has been undertaken by a team of volunteers over the years. A full list of journals that have been handsearched can be found here. Abstracts from the various meetings of the International Association of Dental Research (IADR) have been searched for RCTs and CCTs to August 2022. Trials identified through handsearching have been added to the register and these records are available via CENTRAL.