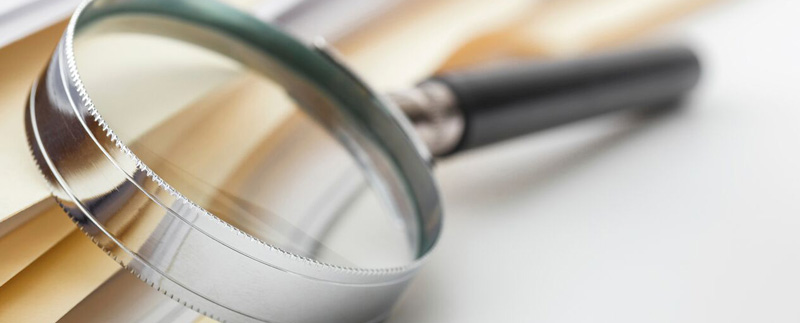 Searches: how and when
One of the first stages of undertaking a systematic review is to develop a comprehensive search strategy.
A search strategy will be developed for MEDLINE by Cochrane Oral Health's Information Specialist, Anne Littlewood, in consultation with the authors at the beginning of the review process. In order to do this, she will need some background information on the population, interventions, comparisons and outcomes. A relevant RCT or systematic review is also helpful at this stage for testing the search. The agreed search strategy will be presented in the protocol as an appendix.
A full set of searches will normally take place after the publication of the protocol, once the search strategy and databases to be searched have been subject to peer review. The search strategy is NOT considered to be final until the protocol has been published.
All electronic searches will take place at the editorial base. Results can be provided either in a text file, Word document, or in a file for import into reference management software .
Anne can also advise on:
Databases to search. Our policy is to search Cochrane Oral Health's Trials Register, CENTRAL, MEDLINE and Embase as a minimum. Additional databases may also be required depending on topic (for example, PsycINFO if the topic was dental anxiety). Other databases can be searched on request, providing the access required is available at the Editorial Base (for example, AMED, LILACS, Web of Science Conference Proceedings). We also search ClinicalTrials.gov and the WHO International Clinical Trials Registry Platform for each review. The minimum standards for searching for a Cochrane review can be found in the MECIR guidance. 
RCT filters. An RCT filter may be required if the yield from the search is large (>500). An RCT filter is a search strategy which is added to the main search strategy so that the majority of the studies retrieved are randomized controlled trials or controlled clinical trials. A filter has been developed for MEDLINE, and this is published in the Cochrane Handbook, Section 6.4.11.1. RCT filters have been developed at the Editorial Base for other databases as well. For Embase searches, we use the same filter that is used in the Cochrane Embase Project (see the CENTRAL Creation pages for details). Cochrane Brasil have developed a filter for LILACS.
Searches must be no more than 12 months old when the review is published, so it is likely that the searches will have to be updated before publication.
Embase searches
Cochrane has identified that Embase contains many reports of randomised controlled trials (RCTs) and controlled clinical trials (CCTs) that would not have been found with searches confined only to MEDLINE. Agreement was reached with the database provider Elsevier to allow Cochrane to harvest those records from Embase and incorporate them into the Cochrane Central Database of Controlled Trials (CENTRAL). A project has been in place since 2014 to identify clinical trials on the Embase database, and to ensure that these are accessible for the Cochrane community.
After undertaking a project looking at where the included studies for reviews have been sourced, Cochrane Oral Health have changed their policy on searching Embase. Cochrane Oral Health's Information Specialist undertakes regular searches of Embase and CENTRAL and incorporates any identified within the specialized register. This (along with CENTRAL) is then searched for each review.
As a consequence, we will only search Embase for trials added over recent months for each new review. This new policy will increase efficiency by reducing the screening burden on review teams and by ensuring that there is no duplication of effort. Initially, this search will be for trials added in the previous six months, but this search will be "topped up" with the other searches if an update is required before publication.
For more on the Embase Project, see the information under the heading 'Identifying Embase RCTs and CCTs for inclusion in CENTRAL' on the CENTRAL creation pages. If you have any queries about this policy, please contact Anne.
Handsearching
"Handsearching involves a manual page-by-page examination of the entire contents of a journal issue or conference proceedings to identify all eligible reports of trials" (Cochrane Handbook, Section 6.2.2.1)
Cochrane has been undertaking a worldwide handsearching programme to identify randomized and controlled clinical trials from the literature, and details of what has been searched are available on the Cochrane Register of Studies Online (Archie login required) .
Authors are NOT routinely expected to handsearch journals for their reviews but they should contact Anne to see whether in their particular case handsearching of any journals or conference proceedings might be beneficial. She can advise on whether the journal of interest has already been handsearched and to which dates.
Search methods section of the review
Anne can help authors to complete the search methods section of the review. We have standard copy to add to this section.
All search dates, search platforms and databases searched should be documented in the abstract and full text, so that the searches are replicable and the methodology is transparent. The search strategies for all databases should be presented as appendices. If Cochrane's RCT filter has been used, this should be correctly referenced.